The Maryland Early Childhood Leadership Program (MECLP), based at the Shriver Center/Division of Professional Studies at UMBC, is a workforce initiative designed to accelerate cross-sector leadership in early childhood. MECLP's vision is to develop and support strong leaders who are catalyzing positive change and will significantly improve school readiness and related outcomes for early learners, particularly disadvantaged and vulnerable children and their families. MECLP is positioning Maryland at the vanguard in developing transformative early childhood leaders in Maryland and nationally by accomplishing its results:
Improve outcomes for young children, families and communities.
Affect state-level change in systems, policies and programs through cross sector early childhood leadership.
Advocate for equitable high-quality early childhood care and education experiences for all children.
Create a broad and diverse network of early childhood professionals recognized as transformative leaders in the field, creating a workforce pipeline.
---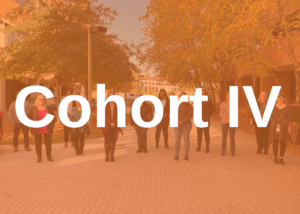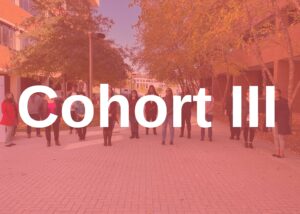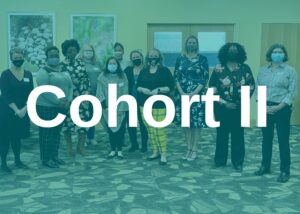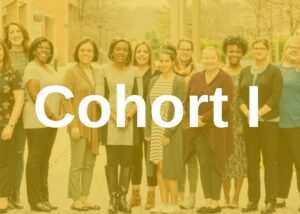 ---
MECLP announces its Spring Webinars – a 3-part series of webinars in April-May 2023 featuring outstanding Maryland and national speakers and MECLP's cohort members.
If you missed any webinars in this series, you can find recordings of them
here
.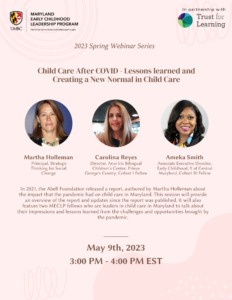 On May 4th, MECLP announced its 2023 Leadership Institute with Dr. Aaliyah Samuel for
'Leading for a Hopeful Future'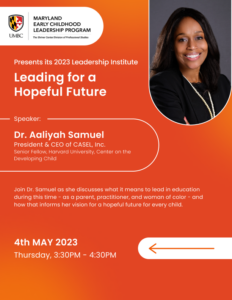 ---