The MECLP Advisory Committee is delighted to introduce its Cohort IV Fellows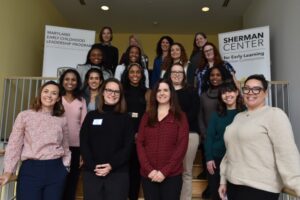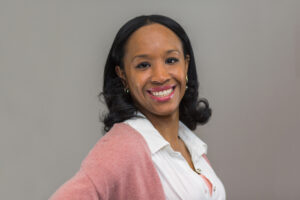 Valerie Branch graduated magna cum laude from the University of Maryland College Park with a Bachelor's Degree in Dance. She has experience touring as a performing artist and dance educator nationally and internationally. Valerie brought dance into schools throughout the United States, South Africa, India, Singapore, St. George's, Grenada. She has previously received an invitation from the Danish Embassy to participate in a Cultural Arts Program  Exchange Visit to Denmark. As a Master Teaching Artist with Wolf Trap Institute for Early Learning Through the Arts, a Young Audiences National Credentialed Teaching Artist, and Regional Director of MD Wolf Trap Early Learning with Arts for Learning Maryland, her mission is to use dance as a catalyst to empower children to find value and greatness in the impact that their voice can have on their life and others. As the Co-chair of the YA National Credential, Valerie advocated for teaching artist representation while creating an uplifting innovative strategies that will increase the value and visibility of teaching artists around the nation. She is the Founder and Artistic Director of VB Dance Ensemble; a professional contemporary dance company focused on bringing social and cultural awareness and change through the power of dance into schools around the nation.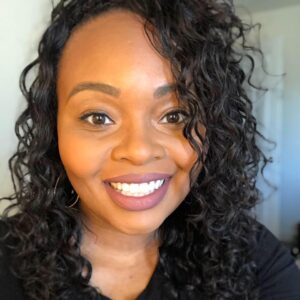 Jamie Brown holds a bachelor's degree in Early Childhood Care and Education from Washington Adventist University. Her love for the childcare field began while working in Virginia and West Virginia, where she worked with children ages 6 weeks to 12 years. In this area, Jamie worked as a classroom aide, teacher, program coordinator, senior staff member in charge, and assistant director. She currently serves as the Executive Director for the Rockville DayCare Association in Montgomery County, having previously held positions as a before- and after-school teacher and a program manager. Jamie also serves on the executive board for the Organization of Child Care Directors of Montgomery County. Along with her other roles, Jamie works part-time at Montgomery County Recreation, where she was awarded the Certification of Recognition for Professional Excellence. Jamie is committed to forming positive relationships and being an active listener with children, families, and employees. Jamie is excited to join the MECLP community to improve her skills at her nonprofit organization and in her community and looks forward to learning from other early childhood educators.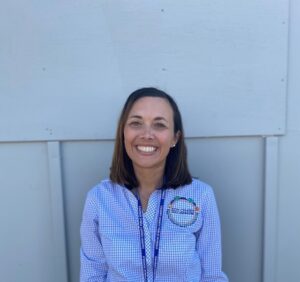 Sara Coffey is the On-Site Coordinator for the Judy Hoyer Early Learning Hub at Calvert Elementary School in Prince Frederick, Maryland. She holds a Bachelor's in Sociology from Tennessee Tech University in Cookeville, Tennessee and a Master's in Public Administration from Kansas State University in Manhattan, Kansas. Sara began her career in education to be in the same setting as her children and later fell in love with education administration. She began teaching 4th grade in 2019 unexpectedly, which led her to be the inaugural Coordinator for Calvert Elementary Judy Center Early Learning Hub in February 2020. The position with the Calvert Judy Center enhanced Sara's passion for community/school relationships. She is currently a member of the Calvert County Inter-Agency Council and Achieving Academic Equity and Excellence for Black Boys (AAEEBB) as a community member.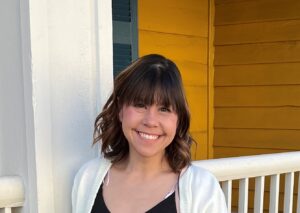 Karen Eisenhuth has been an educator, coach, and small business owner for 24 years. She began her career in education as a family child care provider where she provided high quality care for children for 16 years. During this time, she was also the owner and operator of a competitive all-star cheerleading gym; Eastern Elite Training Center LLC. After working as a sole proprietor for 16 years, she continued her work with children and families as a teacher, curriculum mentor, Assistant Director and School Director. She is currently the Early Childhood Business Coordinator for Maryland Family Network, a non-profit organization, whose goal is to create systems and support for educators, families, and children. Within that role, she manages a variety of programs that help child care providers navigate the pathway from start-up to qualifying for Maryland's Mixed Delivery Universal Pre-K program. She is passionate about early childhood education and seeks to ensure that children, families, and educators have equal access to high quality care and that all child care providers are viewed as the professionals that they are.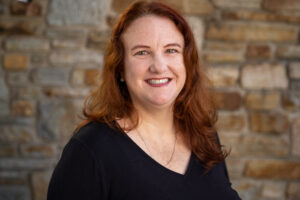 Susan Finger holds a Bachelor of Science in Elementary Education from West Chester University. As a military spouse, she has worked throughout the country in early childhood education, both in civilian and military communities, and has lived in Maryland since 2011. Susan's passion is working with and for families to help their children be successful beyond their perceived limitations. Susan's goal is to help early childhood educators provide high-quality programs in their communities through advocating for better wages and increased budgets. Susan is excited to join MECLP to positively impact the early childhood landscape with other educators in Maryland.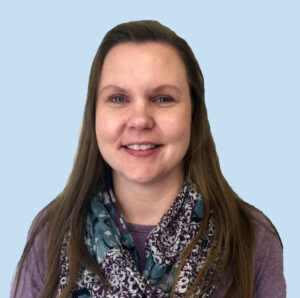 Kelly Hutter is the Executive Director of The Promise Resource Center in Hughesville, MD.  Kelly believes that we can improve the lives of children by supporting, educating, and empowering the adults who care for them. In her six years as Executive Director, Kelly has worked to develop new and expand existing services offered by The Promise Resource Center as well as to increase access of these services for families and childcare providers living in Southern Maryland. One program, the tiered Enhanced Early Childhood Mental Health Consultation Program, served as a model for the newly revised Maryland Infant & Early Childhood Mental Health Support Services Program Standards. Kelly is part of the Pyramid Model State Leadership Team, the Early Childhood Mental Health Steering Committee, and is the Southern Maryland representative for the Infant Mental Health Association of Maryland & D.C.  Kelly holds a Master of Social Work degree from Salisbury University and a Bachelor of Science in Nursing degree from James Madison University.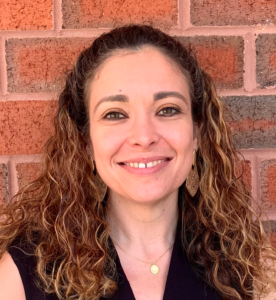 Kristen Johnson has 21 years of experience as a special educator, working for 15 years in early childhood education.  She holds a Bachelor of Science in Elementary and Special Education, a graduate certificate in Autism Studies from Johns Hopkins University, and has completed master's coursework in educational leadership and assistive technology. Kristen has taught PreK through 5th grade and recently began a new role as the Early Childhood Special Education Specialist for Calvert County Public Schools. In this position, she works with early childhood classrooms and teachers to increase opportunities for diverse learners. She enjoys sharing her love of learning, best practices, and child development at local, state, and national conferences. Kristen's goal is to provide inclusive settings with properly trained staff to meet the needs of all children.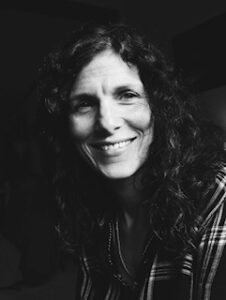 Emily Kenyon has had a long career in Early Care and Education sustained by being a life-long learner. She has served children and families as a home- and center-based educator, coach and trainer, and advocate at the community and state level. Emily is honored to be a part of MECLP Cohort IV and hopes to create a brighter future for early educators. She currently serves as a Pre-K Expansion Teacher in a private setting in Maryland after spending many years living out of state. Emily holds a B.S. in Early Childhood Education from the University of Maryland. This December, she will graduate with a master's degree in Leadership, Policy, and Advocacy from the University of North Carolina at Wilmington.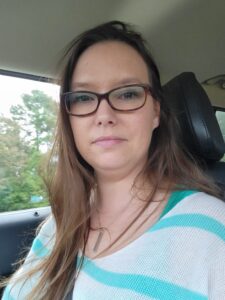 Katie Klein is a dedicated special educator with over 10 years of experience in the field. She holds a Bachelor's degree in Elementary Education and Special Education from Mount St. Mary's University and a Master's degree in Educational Studies of Special Education from Wilmington University. In her career she has worked with children from birth to middle school and has found a passion in early childhood and the development of young children. She holds a strong belief in early intervention and the vital role it holds in early childhood. She has worked in the Infants & Toddlers program in Somerset County for the past 7 years and has advanced to become the Infants & Toddlers Liaison for the county as well as an active member in the early childhood community. Her work in Somerset includes being part of the team to be awarded 1 of 3 early childhood inclusive education grants provided by MSDE Division of Early Intervention and Special Education Services. Since being awarded the grant, the county has increased programming to include full day PK3 opportunities for students in the county. Katie currently lives in Salisbury, MD with her husband, who is an administrator in Somerset County, and her two sons aged 3 and 7. She is excited to be a MECLP fellow to not only strengthen her leadership skills, but to also become an advocate to help create system change and effective policy enhancements to strengthen early childhood across the state.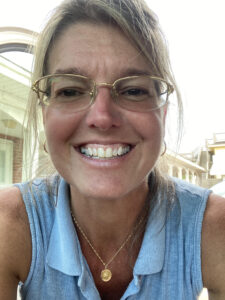 Bridgette Lawrence has worked in the educational field for 35+ years in a variety of roles, including a public elementary school teacher, a home-based childcare provider, ECE program mentor, parent liaison, and CCD teacher. She holds a B.S. in Elementary Education from Duquesne University and an M.S. in Education from McDaniel College. Bridgette also holds accreditation from the National Association for Family Child Care (NAFCC) and has received two Terri Lynne Lokoff Child Care Foundation (TLLCCF) Teacher Grant Awards. Originally from Pittsburgh, PA, she moved to Maryland to pursue her teaching career. Through MSDE, Bridgette holds an Advanced Professional Teaching Certificate and a Level 6 Childcare Credential, along with helping to pilot the Maryland EXCELS Program. In St. Mary's County, she serves as a board member for The Promise Research Center and the St. Mary's County Early Childhood Advisory Council. She's looking forward to being part of MECLP's Cohort IV, sharing ideas, and collaborating with one another in support of joint learning, growth, and success!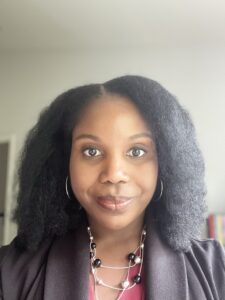 Melisha Martin has 24 years of experience serving students and families in the Howard County Public School System. She has worked as an Assistant Principal for the last 8 years and taught for 15 years as a teacher in early childhood classrooms in Title I schools. Melisha holds a Masters in Curriculum and Instruction from McDaniel College, and a Bachelors in Elementary Education from Morgan State University. Melisha is passionate about ensuring that families have the resources and skills needed in the early years to help their children succeed in elementary school and beyond. She is also passionate about ensuring that children have access to quality early childhood learning experiences. Melisha looks forward to networking with other early childhood leaders across the state and learning more about education policy and its impact on classrooms across Maryland.

Dawn Martinec is currently a prekindergarten teacher in the Howard County Public School system. She has a B.S. in Early Childhood from Towson University,  a Masters in Curriculum and Instruction and an Administrative Certification from McDaniel College. She is a lifelong learner with many leadership experiences in private and public schools. With over 20 years in classrooms, Dawn uses a balanced approach to curriculum with an emphasis on building social skills to foster independence in children. She believes strongly that teachers are at the heart of building connections with children and families. She hopes to build capacity for teachers to network more with each other and get support to remain in education. Dawn designs and delivers professional development for teachers across the United States as a consultant for Kaplan. She hopes MECLP will help her discover ways to improve teacher training in early education in Maryland.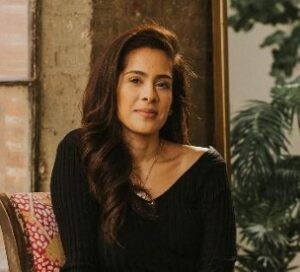 Samantha Martinez started her career as a founder of Brilla College Prep, a high-achieving charter school in the South Bronx. While working in the poorest school district in the country, she was made aware of the educational disparities that children are subjected to based on their zip code. After working at Brilla College Prep, Samantha relocated to Maryland and taught for two years in Talbot County Public Schools, where she saw the same educational disparities for BIPOC students in her new rural community as she had in New York City. In response, she founded Mid-Shore Scholars, a college success program for first-generation college-aspiring students. In 2019, Samantha became co-founder of Polaris Village Academy in Easton, which is a model of excellence in education in pursuit of social justice. She holds a bachelor's degree in Elementary Education from Roosevelt University in Chicago and a master's degree in Teaching and Learning. Samantha is also a School Leaders of Color Fellow at Harvard's Graduate School of Education. She now resides in Talbot County with her husband and two daughters. She is beginning year three of Polaris Village Academy and is excited to continue to see it grow and flourish.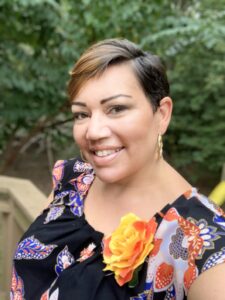 Angela McRae is an Early Childhood Family Peer Support Specialist at Maryland Coalition of Families, where she helps families of young children with behavioral health needs. She also operates a Warm Line – a parent resource line available to any family in the Tri-County area. She uses her personal experience as a parent to connect, support and empower Southern Maryland families by providing resources and referrals, as well one-on-one support. She assists families with navigating systems and services, providing the tools to advocate, and helping to raise public awareness and fight stigma. Angela's hope is to let struggling families know they are not alone. Angela is a wife and mom to three amazing teenagers.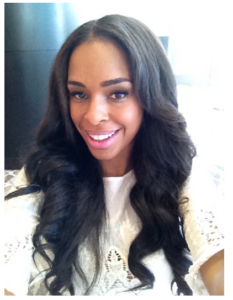 Iyanna Nelson is a Restorative Justice Specialist for the Office of Diversity, Equity, and Inclusion, Howard County Public School System. She has 14 years of experience teaching children ages 2-12 in New York, Virginia, and Maryland. Iyanna holds a Bachelor of Science in Humanities with a minor in Elementary and Special Education from Daemen College and a Master's of Early Childhood Education from Lehman College. Iyanna has a true passion for working with young learners. As an early childhood advocate, Iyanna dedicates herself to advancing equity in Early Childhood Education. She believes in making learning accessible and relevant for all students through a culturally responsive approach. Through her partnership with MECLP,  Iyanna hopes to be more effective in making changes to systems, policies, and programs while having a voice to eradicate barriers to success, empower children, and inspire more just communities.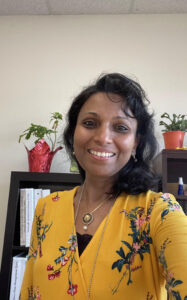 Saru Nithyanandam is a passionate advocate for young children, youth, and their families. She currently serves as the PBIS-Early Childhood Program Specialist with Montgomery County Child Care Support Services. Saru has been in the ECE profession for more than twenty years and has more than twelve years of experience serving in an Early Head Start program in different leadership roles. She holds bachelor's degrees in Education and Chemistry, a master's degree in English literature, and several certifications in Early Childhood Education, including Pyramid model, RIE – Foundational Course, CLASS, and as well as in Practice-Based Coaching. In her current role with the Montgomery County Child Care Support Services, Saru provides coordination and oversight for the implementation of the Positive Behavior Interventions and supports (PBIS) and Pyramid model to childcare providers, parents, and other ECE community providers. She also teaches yoga and heartfulness meditation to the members of the community. Saru's personal mission is "To motivate and empower dedicated individuals to gain, develop and enhance their professional and life skills and to make a positive impact on the future society".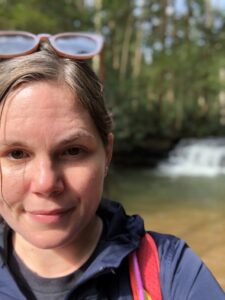 Jessica Rigney holds a Bachelor of Arts in dance from DeSales University. She served as co-director at The Collective, a modern dance company for 10 years. In this position she acquired experience leading, teaching, dancing, and choreographing. An injury led her to pursue a career in early childhood education, receiving her Master of Arts in Teaching from Towson University. Jessica found her dream job working in a Title I school in Anne Arundel County, teaching second grade, first grade, and pre-kindergarten. While teaching, Jessica loved integrating arts into the classroom and became an advocate for arts integration in her school. After 8 years of teaching at the same school, she became the lead pre-kindergarten teacher at P.A.C.T at World of Care, Kennedy Krieger. This is her second year teaching at P.A.C.T. and has enjoyed adding a new role, supporting other teachers at the center through facilitating professional development. Jessica is thrilled to join MECLP and looks forward to gaining knowledge and experience as a leader in the early childhood field.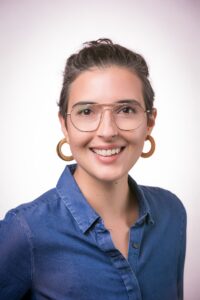 Christine Sarigianis holds a Bachelor's degree in Fine Arts from Old Dominion University and a Master's degree in Early Childhood Education from San Francisco State University. Utilizing her passion for art, creativity, and young children, she started her career in early childhood education as a teacher. An opportunity to collaborate and teach internationally at a preschool in China helped develop her interest and skill working with educators from all backgrounds through teacher training and workforce development. After graduate school, Christine worked in partnership with the city of San Francisco, supporting young adults to earn their state permit to work as an early childhood educator. Christine now lives in Southern Maryland with her family, working as a Curriculum Specialist with the University of Maryland's CECEI, Children Discover Their World curricula, supporting early childhood educators throughout Maryland. Christine is excited to join MECLP to strengthen her understanding of Maryland's ECE landscape, and connect with thought leaders to support her goal of growing capacity in the field of early childhood education throughout Maryland.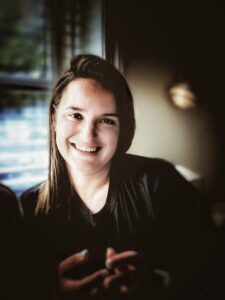 Katie Vaselkiv is the Coordinator of the John Ruhrah Judy Center in Southeast Baltimore City.   Katie's identity as a third generation Ukrainian immigrant and lifelong Baltimore City resident fuel her commitment to advocating for young immigrant children and their families in Baltimore City.  She started her career in Baltimore City Schools through Teach for America in 2011 as an early childhood ESOL teacher at Moravia Park Elementary and went on to become a department head.  She left Moravia after five years to establish an ESOL program at Furley Elementary and pilot a district position focusing on the needs of students dual identified as English Language Learners and Special Education.  Katie married her professional interests of early childhood, special education, and ESOL when she stepped into her role as Judy Center coordinator. Katie holds a B.A. from Wheaton College in International Relations and a M.S.Ed from Johns Hopkins School of Education.