The MECLP Advisory Committee is delighted to introduce its Cohort II Fellows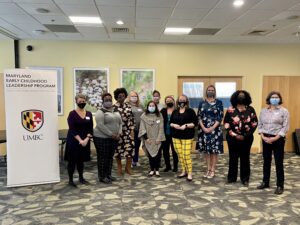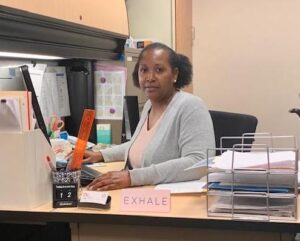 Alicia Cross: Alicia is the Assistant Director/Teacher at the National Institute of Standards and Technology (NIST) Department of Commerce Child Care Center in Gaithersburg and co-chair of the Organization of Child Care Directors of Montgomery County. Alicia is eager to be a MECLP Fellow so that she will be more effective in making changes to systems and policies and having a voice to affect early childhood education and early educators directly. Alicia's experience working in diverse environments provides her with a commitment to ensuring children and families from diverse socioeconomic backgrounds have opportunities to access high-quality early childhood experiences.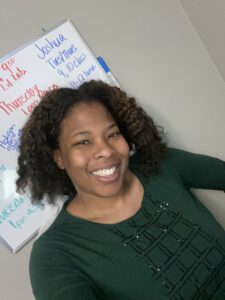 Crystal Harris: Crystal is Coordinator of the DRU Judy Center at Dorothy I. Height Elementary School in Baltimore City. Crystal wanted to become a MECLP fellow so that she could become a driving force in the statewide Judy Center network and improve her skills to become a confident, strong and intuitive leader in dealing with children, parents and communities. Understanding and effectively using the Kindergarten Readiness Assessment (KRA) data interests Crystal so that as a member of the school's Instructional Leadership Team she can speak boldly and accurately about the value of the data to inform classroom instruction.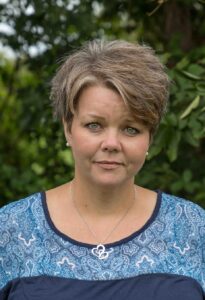 Heather Hutson: Heather is the Child Development Coordinator for Caroline County's Early Head Start Program housed in Caroline County Public Schools. Before working in the county schools, Heather was President of her Town Council and served as Police Commissioner; she currently is a member of the Board of Appeals for Planning and Zoning in Federalsburg. Heather is dedicated to providing rich learning environments for young children and families. Through participation in MECLP, Heather is optimistic she will better understand how to be a collaborative leader poised to work with her team to reach common goals and empower young children and families.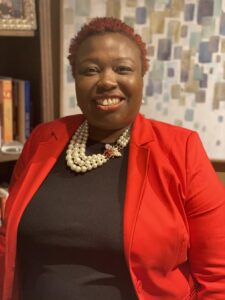 Vanessa Jones: Vanessa is the Assistant Program Coordinator, Early Childhood Education Services, Baltimore City Head Start, in the Mayor's Office of Children and Family Success. Vanessa is excited to be a MECLP fellow which she hopes will strengthen her leadership skills so that she can contribute more broadly to Maryland's early childhood system advocating for equitable high-quality early childhood care and educational experiences for all children. Building her advocacy acumen, public policy knowledge, leadership skills and interacting with leaders from across Maryland will help Vanessa reach her longterm goals.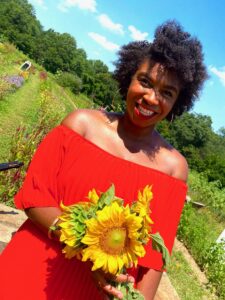 Jenelle King: Jenelle is a Kindergarten teacher, Grade Level Chair and G3 Teacher Leader at Rosa L. Parks Elementary School in Prince George's County Public Schools. Jenelle is passionate about children, especially children of color having a solid academic foundation. Through her participation in MECLP, Jenelle hopes to be more effective in revising, creating and funding policies, curriculum and programming to make necessary changes to ensure all students have a chance to have quality academic opportunities. Post MECLP, Jenelle expects to learn and lend her voice to a larger platform advocating for early learning and school readiness.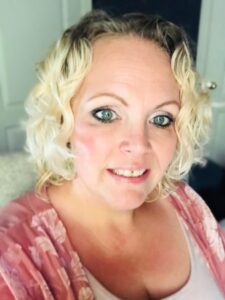 Kaymi Plank: Kaymi is a Judy Center Service/Site Coordinator at the Judy Center Early Learning Hub at Robert Moton Elementary School in Carroll County Public Schools. She is also a Leadership Team Member on Carroll County's Early Childhood Advisory Council. Kaymi was interested in becoming a MECLP Fellow so that she will be part of a network of MECLP fellows involved in the early childhood community beyond Carroll County and learn how to work with children and families from diverse backgrounds creating unique solutions to the challenges the most at risk children and families face each day.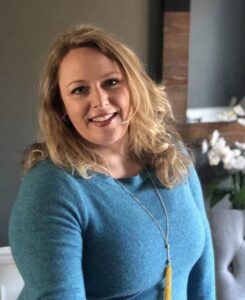 Krista Respass: Krista is Managing Director, Early Childhood Education Services at Maryland Public Television where she is responsible for all aspects of program planning, budgeting and implementation of early education activities. Krista is enthusiastically embracing her involvement in MECLP to refine and build new skills to increase the leadership capacity of early childhood professionals and stakeholders and help to develop a more robust early childhood workforce in Maryland. Increasing diversity, improving collaboration, and leveraging resources are key areas that Krista is eager to focus on to achieve her goals.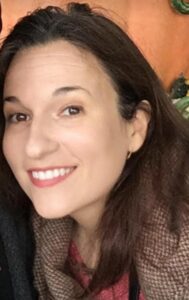 Melissa Romano: Melissa is Coordinator of Special Education: Birth to 5 Programs in Harford County Public Schools. Melissa's professional goal is to develop a seamless birth to 5 model that aligns with the vision "Maryland, where all children with and without disabilities learn, play and grow together, reach their full potential and meaningfully participate in their communities." Through participation in MECLP, Melissa hopes to become more versed and effective in supporting state and county policies and programs and become connected with Infants and Toddler stakeholders across the state.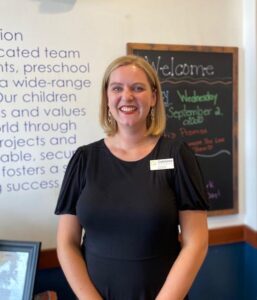 Emily Samuels: Emily is a District Director at Celebree Schools with responsibility for multiple Celebree Schools throughout Maryland. Emily looks forward to learning from and with her MECLP fellows to better represent the multifaceted early childhood perspectives in Maryland and make changes in Maryland's early childhood system. Emily is interested in better understanding the advocacy process, increasing her public policy knowledge, and enhancing her creativity and innovation skills to better serve young children and families throughout Maryland.