The MECLP Advisory Committee is delighted to introduce its Cohort III Fellows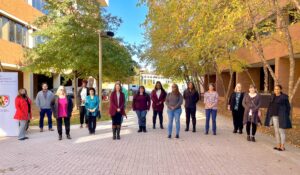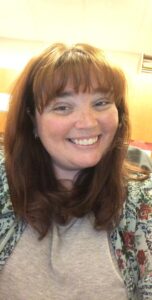 Amanda Beacham holds a Bachelor's Degree from Stevenson University and a Master's Degree in Early Childhood Education from the American College of Education. She is the Center Director at Littlest Learners Child Development Center at Carroll Community College and adjunct faculty for the college's education department, currently teaching the Methods and Materials in Early Childhood Education course. With early childhood education as her passion, Amanda serves on the leadership board of both the state and local Early Childhood Advisory Councils (ECAC) and the Maryland State Child Care Association (MSCCA).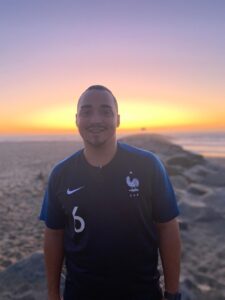 Raviv Brooks has a Bachelor of Arts in Sociology and works with Pre-K children, specializing in teaching music and language to children of all ages as an early childhood educator working in Montgomery County. As a song leader Raviv finds joy in musical expression. He is eager to work with his fellow cohort members to better understand how socio-economic factors and race affect the overall educational well-being of children and addresses these issues in the Montgomery County community. As a cohort member, he hopes to contribute to the MECLP cohort as he moves into administration in pre-school programs.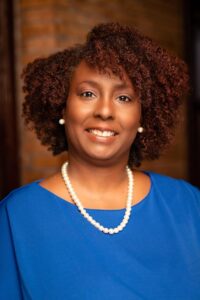 Roshon Casey-Lee is a dedicated professional in Early Childhood Education. She is a native of Richmond, Virginia, and graduated from Hampton University with a Bachelor of Arts in History and a Master of Arts in Teaching. Roshon has been in early childhood education for over 20 years crediting her godmother, who was a teacher for many years, for sparking her passion for early childhood. She began working in a child development center during the summers while in college, building the foundation for what would be her lifelong career working with and for young children. Her experience in early childhood education includes roles as a teacher, curriculum and literacy coordinator, assistant director, director, and licensing inspector for child care programs. She is currently the Director of Early Childhood Programs at the Archdiocese of Washington Catholic Schools Office, supporting their preschools and child care programs. As a MECLP fellow, Roshon plans to use the skills and knowledge she gains to be a change maker in early childhood education and inform policy where quality child care is limited.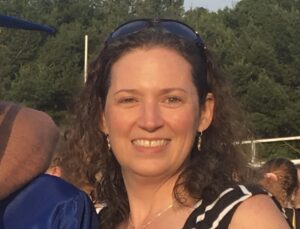 Robyn Graham is the Special Education Teacher Specialist for Birth to Five in Harford County Public Schools. She holds a Bachelor's Degree in Early Childhood Education and a Master's Degree in Early Childhood Special Education from Loyola University. Robyn has previously taught preschool in a non-public school and in Head Start. She is passionate about supporting the teachers she works with, especially in implementing social emotional evidence-based practices for young children. She is excited to be a MECLP fellow, which she hopes will increase her leadership skills and expand her knowledge of policy, as well as connect with early childhood stakeholders throughout Maryland.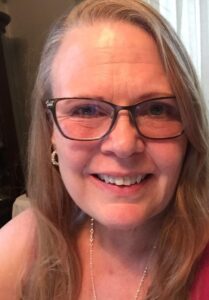 Margaret A. Jarboe began her journey in early childhood education over 20 years ago as a registered family child care provider. Working with over 50 families and children during that time sparked her interest in and the importance of quality child care and early intervention. Margaret returned to college as an adult learner while operating her child care business and raising her family. After graduating in 2009 with a Master's Degree in Teaching Early Childhood Education, Margaret worked in the public school system before accepting the position of Child Development Specialist for the Anne Arundel Early Head Start program in 2012. In 2019, she became the Director of Anne Arundel Early Head Start and is leading the program's transition to a larger facility offering full-time programming and child care for 45 infants and toddlers.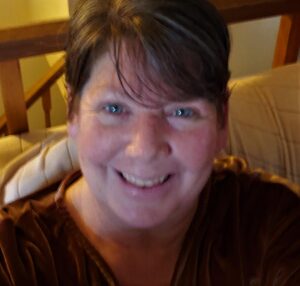 Robin Mellen has been an early childhood educator for the past 30 years. She began her career in Pre-K education, and although she taught other grade levels, she found her passion in the youngest learners. She holds a Master's Degree in Human Resource Development from Towson University and a Bachelor's Degree in Early Childhood from Frostburg University. Robin is currently a Pre-K Head Start teacher at the Community Action Council in Howard County.As her career progressed, Robin found herself interested in other aspects of early childhood as a member of the Maryland ECAC and as director of a small preschool. Despite the challenges of keeping one foot in the classroom and one elsewhere, Robin knows she wants to continue in a dual role – one of leadership and mentorship for teachers in the current early childhood system.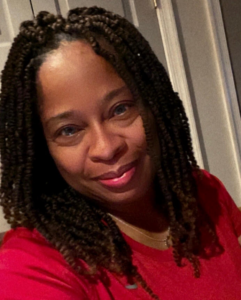 Deanna Morton currently serves as the Associate Director of Education for the Y of Central Maryland's Head Start Programs in Baltimore City, Baltimore, and Anne Arundel Counties. She has worn many hats as an experienced educator, mentor, and coach, involved in early childhood education for close to 30 years. Deanna's love of teaching and working with children led her to pursue a Bachelor of Arts in Early Childhood Education at Coppin State University and a Master of Early Childhood Education at Towson State University. In 2011, she joined the Y as a lead teacher in Baltimore City, then as an Early Learning Coach, Curriculum and Environment Specialist, and Education Director. Deanna is committed to upholding the Y's Head Start Mission – Ready for School Ready to Learn – by ensuring that over 1700 children and their families are prepared for kindergarten and for life. Deanna continues to challenge herself to stay creative and innovative in early childhood education while creating best practices that will support the development and education of young children.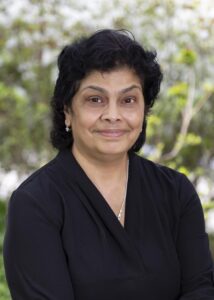 Bernadine Occhiuzzo received her Bachelor's Degree in Early Childhood Education from Walden University. She is an experienced director and teacher at the cooperative Cedar Lane Nursery School in Montgomery Countywhere her responsibilities include program, financial, and curriculum coordination for her NAEYC and MSDE accredited program which is an EXCELS Level 5 program. She has teacher certification for Pre-K-3 from the Maryland Department of Education and has maintained Administration Level 4 in the Credentialing program. Bernadine strongly believes in and advocates for quality child care. Her long-term goals include encouraging greater investments in time and finances directed to the child care community for professional development, and subsidies to make quality child care affordable. Bernadine was the President of the Potomac Association of Cooperative Teachers, an Executive Member of the Early Childhood Coordinating Council, and a member of the Commission on Child Care.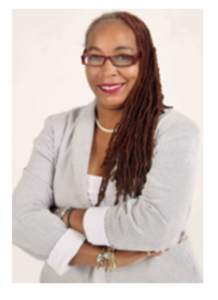 Imani-Angela Rose is the Director/Co-owner of Joshua's Place Early Learning and Enrichment Center (ELEC) in Baltimore City and is a Nurse. A graduate of Virginia Union University where she received a Bachelor of Science in Biology and a graduate of the University of Maryland's Nursing Program, with 31 years of experience as a medical professional. Imani's background allows the enrollment at Joshua's Place to include at least 25% of children with special needs. Imani is currently the Co-Chair of the Baltimore City Early Childhood Advisory Council (ECAC). She is on the Board of Directors of the Maryland State Child Care Association and is a member of the Baltimore City Child Care Coalition, advocating for child care providers on fundamental issues affecting the child care community. Imani recently participated in the Hunt Institute's Positive Racial Identity National Project for Early Learners providing her with an additional lens to consider race and inequity as young children are prepared for a positive educational experience.One of Imani's most enriching roles is her role as Health Ministry Liaison at her church where she serves between nine and eleven active ministries.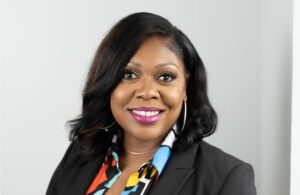 Ameka Smith has 18 years of experience in the field of early childhood education and family services.Her experience is enhanced by a Bachelor of Arts degree in Psychology from Morgan State University. In January 2018 she joined the Y of Central Maryland as a Regional Head Start Director responsible for the overall leadership of the Anne Arundel Head Start and its leadership team; in 2019 she became Education Director for the Baltimore and Anne Arundel Y Head Start Program. Ameka became Director of the Y's Pre-K in 2020, working with the Education Services team and the Maryland State Department of Education to offer a quality Pre-Kindergarten program to the children and families in Baltimore City, Baltimore, and Harford Counties. Ameka's professional goals include training, mentoring, and modeling best practices for the early childhood professionals in the Y programs, utilizing data to increase the number of children ready for kindergarten.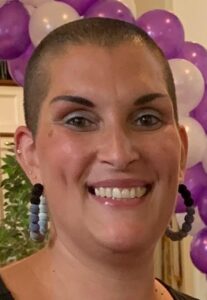 Lainie Santos Torres holds a Bachelor's Degree in Elementary Education and a Masters Degree in Montessori Education with a specialization in Anti-Bias/Anti-Racist education with twenty-four years of experience teaching children ages 3-12 in Montessori schools throughout the District, Virginia and Maryland. Lainie is currently an Upper Elementary teacher at the Barrie School in Silver Spring credentialed through the American Montessori Society at the Early Childhood, Elementary I & II, and Administrator's levels. Lainie comes to MECLP with many years of experience in the classroom and administration, having led and taught in both a private Montessori school and a Montessori public charter school. She is excited to join the third MECLP cohort since she understands the importance of a quality early childhood experience for all children. Lainie hopes her participation in MECLP will provide her with more knowledge about public policy and how she can promote positive change in early childhood programs in Maryland.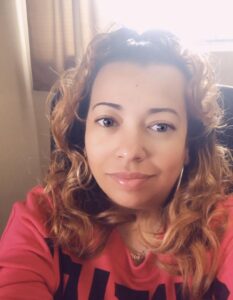 Tamika Staton is an Education Coordinator at Dayspring Head Start in Baltimore City. She received her Master of Education degree in Early Childhood from Towson University and her Bachelor's Degree in Human Growth and Development with a concentration in Early Childhood Education. Over the 19 years she has been in early childhood, Tamika has been passionate about watching young children grow and seeing their glow when they learn new things. She has been able to help shape her teaching staff into amazing educators and help families make sure their children have a head start on education. Tamika is interested in developing a training on the importance of social/emotional development and its importance in a young child's development. Tamika is excited to be a MECLP fellow and hopes to learn and share resources, ideas, and experiences from and with her colleagues.